After months of wanting to attend a vintage market as a vendor, it finally happened!  I was signed up for one in January and another in February.  Well life got in the way in January, and I was not able to attend the Old House Vintage Market.
Side note:  What I love most about being a vintage vendor (besides the rad stuff I get to sell), is that it is the most flexible job I have ever had.  So, when a kiddo of mine needs me to travel to L. A. to help him look for an apartment, or my mother is so overwhelmed with life and needs a little boost, I can put Diagonal Girl on hold and make things happen for them.  Family will always come first!
But February was super exciting!  Rebel Junk  vintage market rolled around and I frantically prepared after being away for the month of January.  I managed to up-cycle one more piece for the show, purchased a few more super cute items, packed myself up and went to my first market.
Let me tell ya…I was so nervous.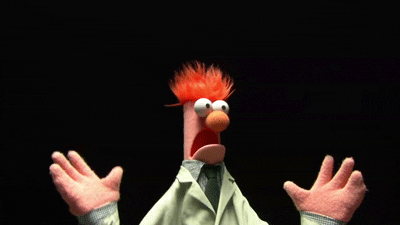 Over the past 2 years I have been attending various markets to see which ones I might want to participate in, and quite frankly, to spy on other vendors.  I was interested in what they were using for fixtures, how they set up, and branded themselves.  Boy can these people put together a booth!  Needless to say, the pressure was on to produce a booth to measure up to these fab fellow vintage lovers.
A few of my favorites:
These booths were beautiful at Rebel Junk.  What I learned was that I will evolve the more I do this.  Just after one market I learned what not to do next time and came away with some great ideas of what I should do.
Side note:  Amy, from the Pink Attic Cat, was my motivation to start attending markets.  I chatted with her last summer about the possibility and she encouraged me to just do it.  So I closed my antique mall booth and set out to do just that.  After Rebel Junk, she told me to not judge my success, or lack of, from my first market.  "I will continually improve with each market." she said.
Well, you are probably asking yourself by now "What did Diagonal Girl's booth look like?".  Let me start by saying that I spent a week placing my fixtures in various configurations in my garage.  Once I found out that I had a corner spot I knew I wanted two entrances so that more people could enter.  I placed the bigger pieces I wanted to take, to make sure they would all fit.  It was like putting a life size puzzle together.  But I put my merchandising skills to work and I liked what I came up with.  I am so glad that I had this part figured out before arriving.  It made it so much easier to set up.  Oh, and let me just tell ya I would not have been able to do any of this without the help of my fantastic husband, Dave.  I felt like he and I had turned this into a well oiled machine by the time it was all over.
So the end result is posted below.  I learned that I needed some kind of fixture on either end so that surrounding booths aren't interfering with the image I am trying to convey.  So, my fantastic husband and I came up with an industrial way to hang peg board.  That was the only thing missing, so I couldn't showcase hardly any of my vintage artwork.  There is a whole list of things that I want to do next time, and I would love any and all suggestions as well, but I think it turned out okay for being a newbie.
Did I make tons of money?  Well no, but I did make way more than I ever did while at the antique mall.  I did come away very motivated, and anxious to sign up for more.  Which I did (stay tuned).  I am even looking into buying a cargo trailer (Oooh, she's committed now folks!)  I figured why should Uhaul get my moola?!  Plus it would double as a storage unit when the markets are over.  It's tough to store all of this vintagey goodness in between markets.
This year is going to be a good one for me and for Diagonal Girl Vintage!  I am looking forward to spending more time blogging, selling on Etsy, and attending all of these wonderful markets.
P.S.  The piece I mentioned that I managed to up-cycle before Rebel Junk was a gossip bench (or telephone bench).  Here are before and after pics.  It got a lot of attention at the market but no buyer as of yet.